K/ Art
Contemporary Art Rental.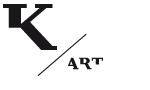 We are convinced of the importance of corporate communication through art and the advantages of such structures for the artists.
Art gives corporate a differentiated, dynamic and elegant image and vehicles it to your clients and employees. Art promotes the well-being of employees, increases their motivation and stimulates discussions. Moreover, art vehicles and customizes the image and values ​​of the company with customers and is proved to be a powerful communication medium.
How to implement art easily in your company?
Kategory Art brings a new solution for businesses: the monthly rental of art works by contemporary artists, paintings, photographs of all formats. This formula is simple, flexible, cost optimized.
For your company, your employees and your clients, this means:
a modern and accurate corporate image and marketing
a pleasant working environment, source of discussions and exchanges; the art pieces are renewed regularly
an optimization of costs, rental costs correspond to the equivalent of a few coffees per day, they are deductible as operating expenses (you save almost 25% of the rental costs) and VAT is recoverable
We work with large groups, small and medium size corporate, universal and private banks, audit and consulting groups, independent professionals…., everywhere in Europe. And because your business is unique, we offer you a collection of original works by emerging and renowned contemporary artists.